Western region of Mongolia has for much of its history been on the boundary between civilizations, between Chinese dominated Asian culture to the east and European cultures to the west divided by the Altai mountains and the Tibetan plateau to the south with only a narrow gap just south of what is today Mongolia. This location near the crossroad of civilization has left the landscape littered with history of many groups either originating in these mountain valleys or passing through on their way to conquest. Over the last 10,000 years, the Blue Turks, Scythians, Tuvans, Hun, Mongols, Uighurs, and Kazakhs all spread out from or through the region to take over more settled peoples.
Top Attractions in Western Mongolia
Uvs lake
Uvs Lake is largest lake in Mongolia. It is 743 mters above the sea level, 80kilometers wide and 80 kilometers long, covering 3.350 square kilometers with clear but brackish water a land- locked Inland Sea. The Nariin, Sagil, Borshoo and Khundlen rivers enter, but none drains out. It is magnet for birds: over 220 species are recorded, including Osprey, white tailed Eagle, and Black Stork. Over 100 pairs of Spoonbill nest in the vicinity, also Great White Hero.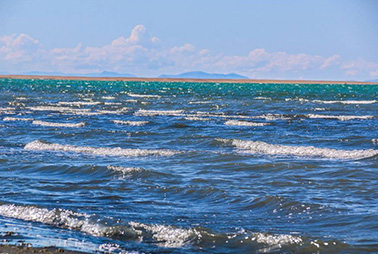 Khyargas lake
It is a one of the Mongolian largest lakes, covering 1.406 square kilometers. It is 75 kilometers long, 31 kilometers wide and 80 meters deep. The lake surface is at 1.028 meters above the sea level. The water is brackish. And has rare fish such as Mongolian Grayling.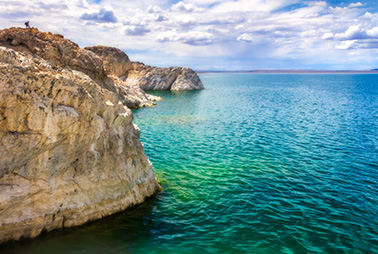 Khar us Lake
"Khar us" is a lake in Umnugobi soum, 1.597 meters above the sea level. The water is a brackish, and replenished by water from the Orlogo River which rises from the eternal snows of the mountain of Kharkhiraa.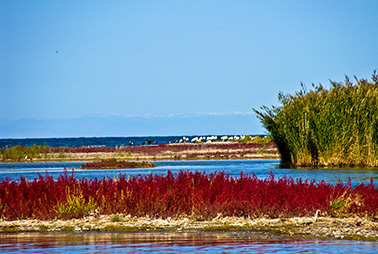 Altai tavan bogd national park
Mongol Altai Mountain range is one of the three main mountain ranges in Mongolia and the highest peaks in Mongolia are all situated in this range. Range continued more than 900 kilometers. Altai Tavan Bogd and Tsambagarav Mountains are the highest peaks of the West Altai mountain chain. Huiten peak in Altai Tavan Bogd is the highest point of Mongolia. Mount Altai Tavan Bogd is located near the northwestern border of Mongolia . Glacier and ice are permanent in the high altitude areas of Tavan Bogd the peak of Mountain Munh Khairhan is 4326 meter above the sea level. Altai Tavan Bogd protected site in 1996.
Eagle hunting
One of the oldest, most revered and amazing holiday for kazakh people, passed down from generation to generation, is hunting with trained eagles. It exhibits the real boast of the Kazakhs. They annually hold an exceptional feast called the Eagle Hunting Festival in the extreme area of the majestic Altai Mountains , among the river glaciers and picturesque landscape in Bayan-Ulgii province.